Harding High School
Class Of 1959
In Memory
Dunning Sanger VIEW PROFILE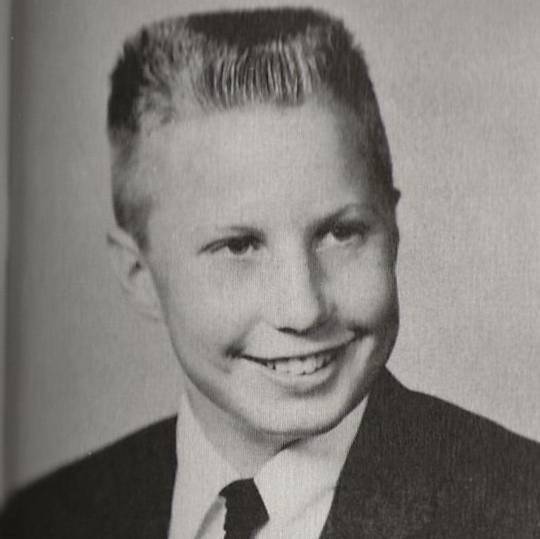 Charles Dunning Sanger, 78, of Norman, peacefully passed on to his eternal home on March 12, 2020, surrounded by his wife and children.
A celebration of life will be held at 10:00 a.m. n Monday, March 16, 2020, at Havenbrook Funeral Home, 3401 Havenbrook Street, Norman. The family will receive friends following the service at the funeral home.
Dunning is survived by his wife of 55 years, Frances; brother, Dr. Fenton (Suellen) Sanger; son, Carter (Rhonda) Sanger; daughter, Amy (Jeff) Horn; daughter, Della (Chris) Kramedjian; and his eleven grandchildren, Brewster Dunning Sanger, Mercer Sanger, Hobie Horn, Fenton Sanger, Hayden Horn, Eliana Sanger, Hadley Horn, Cole Kramedjian, Julia Kramedjian, Mary Abbott Kramedjian, and Bailey Kramedjian.
He was preceded in death by his parents, Dr. Fenton Sanger and Elizabeth Sanger; and his brother, Lee (Chelle) Sanger.
Truly Sooner born and Sooner bred, he was born August 27, 1941, in Oklahoma City and lived most of his life in Norman. His family cottage on Silver Lake in Michigan was a hub of his childhood and adult life, and he worked there as a Dune Scooter driver the summers of 1959 and 1960. He graduated from Harding High School in 1959, attended Vanderbilt University from 1959-1962, and graduated with a degree in chemistry from the University of Oklahoma in 1963, where he was a member of Sigma Nu Fraternity.
After graduation, Dunning earned his CLU and CLTC, and worked in the insurance industry for decades. Additionally, he was a prominent homebuilder for many years. He was a member of the Jaycees, the Norman Chamber of Commerce, McFarlin's Men's group, Bible Study Fellowship, several other Bible study groups throughout the years, and was a former board member of Young Life. He loved golf, tennis, and playing bridge, and was a member of Redlands Racquet Club and the Trails Golf Club.
Family was of utmost importance to Dunning, and he faithfully visited extended family members and encouraged family gatherings with his brothers, cousins, nephews and nieces. Friends and relatives have remarked over and over how much he cared for the people around him, and that he was always looking out for the overlooked and forgotten. He left a legacy of love and life.
In lieu of flowers, the family asks that donations be made in his name to the Salvation Army or Veterans Corner, PO Box 722160, Norman 73070.
Click here to see Dunning's last Profile entry.