Harding High School
Class Of 1959
In Memory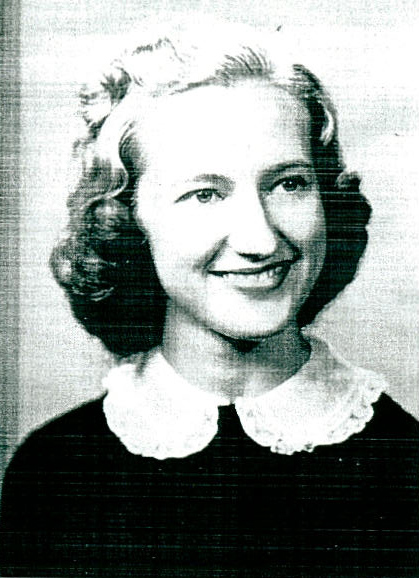 JEANNETTE WILLET

1941 - 2017 Obituary
October 11, 1941 - September 24, 2017 OKLAHOMA CITY Jeanette Louise Willet, 75, passed away on September 24th, 2017 in Oklahoma City, OK. Jeanette was born in Tulsa to Elva and Ted Swan on October 11, 1941. During her toddler years, she moved to Oklahoma City. She was active in the youth group and choir at First Presbyterian Church and attended Harding High School. She matriculated to Oklahoma State University where she pledged Zeta Tau Alpha and majored in Early Childhood Education. She was selected for a prestigious research fellowship in child and family development at the Merrill Palmer Institute in Detroit and upon her return completed her Master's Degree in Social Work at the University of Oklahoma.In 1966, she married Jerry Gilbert. They had two children, Brett and Christie. The family lived in Heritage Hills where Jeanette played an active role in starting the Heritage Hills Historic Neighborhood Association. She was recently honored at their 50 year anniversary event for being one of the 5 "Women of Heritage" who had contributed to historic neighborhood preservation over the 50 years since the neighborhood's inception.Jeanette was always an active volunteer in the community. In addition to her work with children in inner city neighborhoods, she was an active volunteer in the Symphony League, the Lyric Guild Board, the Orchestra League, Westminster Presbyterian Church, the United Way, Touchstone School, the Science Museum and the Retired Senior Volunteer Program, to name a few.Jeanette worked over 40 years as a social worker. Some of her positions were through DHS in foster care evaluation and placement, Visiting Nurses Association, Hospice Care, and discharge planning for Baptist Integris Hospital. She said her role as a social worker was to find the talents of the people she was helping and to figure out how to foster those talents to help make them a better person. As a social worker, her gift as a listener and advocate for others carried over into her personal life. She was the kind of person who took time to listen or to send a note, whether of congratulation, concern, sympathy, or just to let you know she was thinking about you. In 1998, she married John Willet III. They both stayed active at First Presbyterian Church. She and John also became involved in the St. Luke's United Methodist Church's Upper Room Sunday School class, where they made lifelong friendships. They enjoyed many happy years together, including extensive world travels, before her death.She is survived by her husband, John Willet III, her children, Richard Brett Gilbert and his wife Kitty Gilbert of Jenks and their son James Hartman, Christie Kendrick and her husband David Kendrick of Tulsa and their children Katherine, Matthew, Benjamin, and Joseph, and son David Willet of Oklahoma City.Visitation will be held at Memorial Park Funeral Home, 13313 N. Kelley Ave., Oklahoma City, on Wednesday, Sept. 27, from 4:00pm-8:00pm, with family present from 6:00pm-7:00pm. The funeral will be held at Westminster Presbyterian Church, 4400 N. Shartel, Oklahoma City, on Thursday, Sept. 28, at 11:00am. In lieu of flowers, donations may be made to United Way.
Published in The Oklahoman on Sept. 27, 2017
If you are aware of a Classmate who should be added to this page please let us know.